Pictony is a picture based puzzle game.

Many of the puzzles are similar to "Rebus" or "Dingbats" or the UK TV show "Catchphrase".

To solve a puzzle just say what you see in the picture. The answer we are looking for will sound similar to the pictures, but not necessarily spelt the same way.

In this version, we have included 105 puzzles spread over 7 categories. These range from very easy to moderately difficult.

You can get this app for free by searching for Pictony in Apple's iTunes App Store or in Google's Play Store.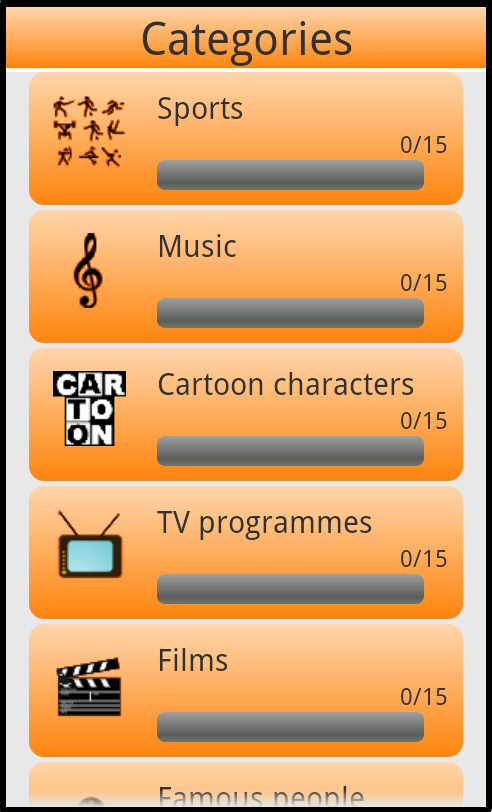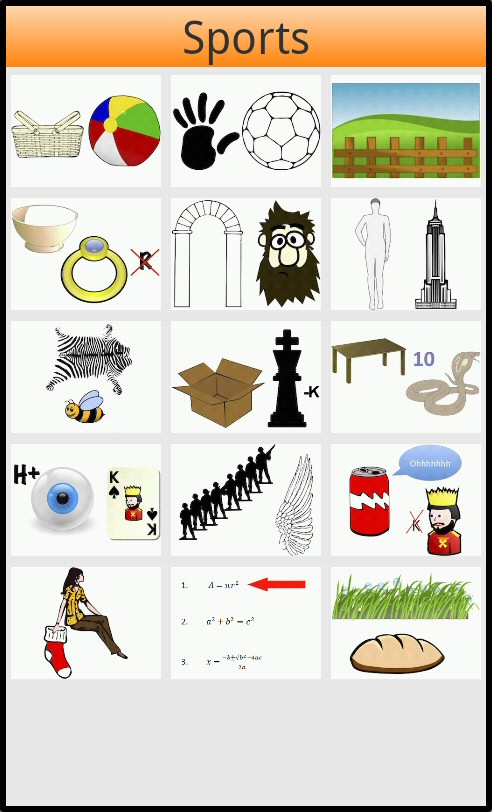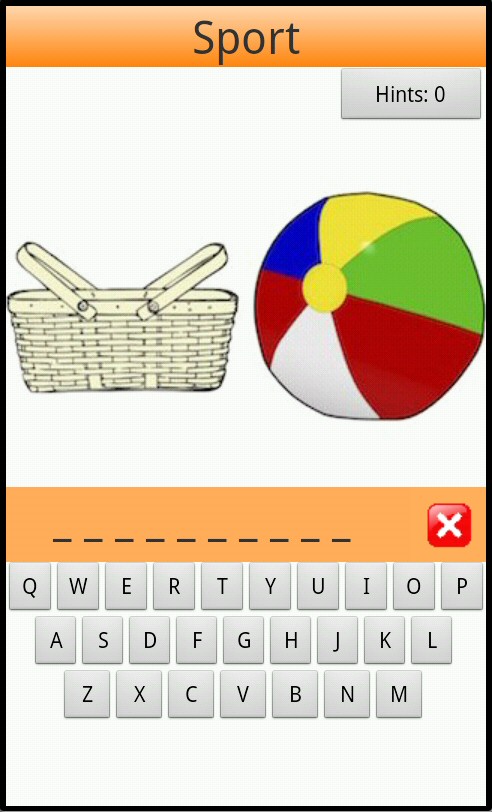 All of the initial puzzles are already unlocked and you can tackle them in any order, but to get the hang of the game you might like to start with Sports as many of these are quite easy.

In creating these puzzles we have tried to add an element of humour; some might make you laugh (or cringe).

To help you solve a puzzle you may use a hint (maximum of 3 hints per puzzle).
For every 5 puzzles that you solve you will earn an extra hint.
If you run out of hints you can always buy more; see our Shop for details.

You can also upgrade the free version of Pictony by purchasing a further 210 puzzles - see our Shop for details.

This game was developed in the UK, so expect some UK specific answers, e.g. place names, TV shows, etc. If you get stuck, use a hint (or maybe Google can help).

Finally a very big thank you to Clker and OCAL for many of the images, which are freely available - we will be contributing a portion of any profit back to them. Keep up the good work.